CD Nehalennia Suite

CD Nehalennia Suite
A musical ode to the mysterious Zeeland goddess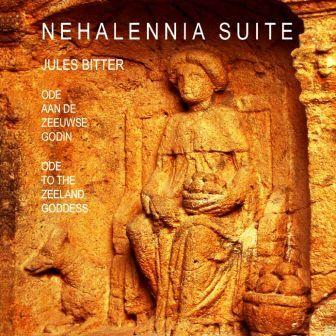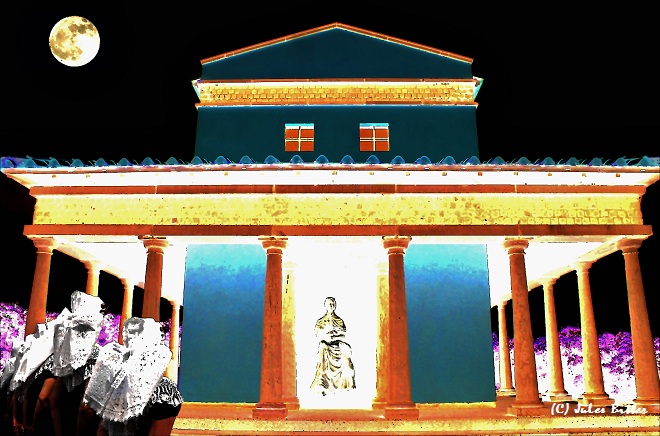 "And is it true that you've come back, is it true that you've been here
is it true that after all this time the circle is complete
and have you brought the wisdom that we had, then lost
oh have you brought the peace that we've been aching for."
(Mary McLaughlin : "Bring the peace")


Nehalennia Suite has 9 instrumental Nehalennia themes in the Celtic music idiom: my own compositions.

The well illustrated full color CD-booklet has a lot of historical background information
related to these Nehalennia-themes.

The booklet has English/Dutch texts and the illustrations were made by Marian Aerssens.
Scroll down to read info about the Nehalennia cult.

Nederlandse tekst/info onderaan deze pagina.

To order the album or buy MP3s : choose one of these three possibilities:
1 Order the album by sending me an email :julesbitatzeelandnet.nl
2 Order the album by using this fast and safe Paypal payment:
Destination / Price Incl Postal Costs
First choose "Destination/Price".




3 Order the album or buy single MP3 tracks or this album as Mp3-download $12,- at CDBABY (USA):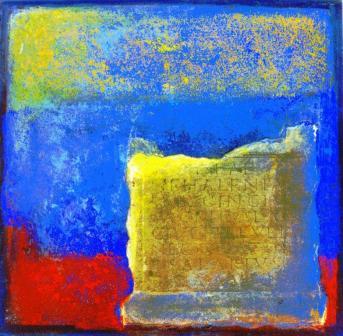 The Nehalennia Cult
The unique local Nehalennia cult was of Germano-Celtic origin but became "romanised" after Julius Caesar's army conquered this strategic estuary in the south-west of Holland around 50 BC.

A very low tide in Domburg (1647) caused the discovery of the remains of a Nehalennia-tempel.
In Colijnsplaat (1970) mr. Bout, a local fisherman, brought up the proof of another Gallo-Roman tempel:
he caught many so-called votive stones and temple remains in his fishingnets.
The Cd-front and the pictures below show original votive stones, with Nehalennia and her attributes, a dog,
baskets with apples and bread and a huge sea-shell and she is even depicted with two other godesses representing three aspects of the (Earth-)mother goddess.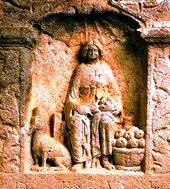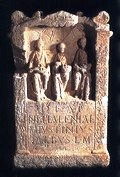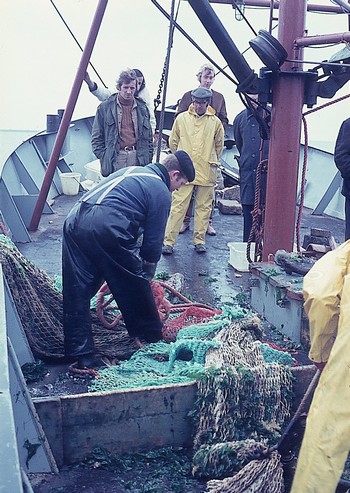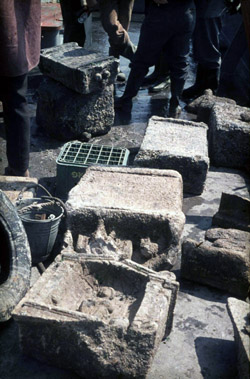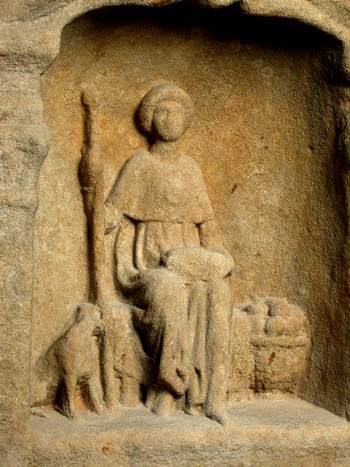 These votive stones were donated by wealthy traders and travellers in gratitude of a save journey to and from Great Britain, France, Spain and Germany, etc.
The founding of a votive stone with three 'matres' (mothers) could indicate that the Nehalennia cult was based on, or related to, a tripple goddess concept that was a widely spread religious concept in the German, Gaul, Celtic cultures in the north-west of Europe at that time.
The remains of the two Nehalennia temples at Domburg and Colijnsplaat still remain under sea level.
At Colijnsplaat a reconstruction of such a Gallo-Roman temple was built, and I presented my Nehalennia CD project
at the official opening on 13 August 2005.
The Zeeland governor of the Queen, Wim van Gelder was assisted by Corbvlo, a historical group specializing in Roman rituals: please scroll down for the pictures.
Also read this article : http://www.livius.org/ne-nn/nehalennia/nehalennia.html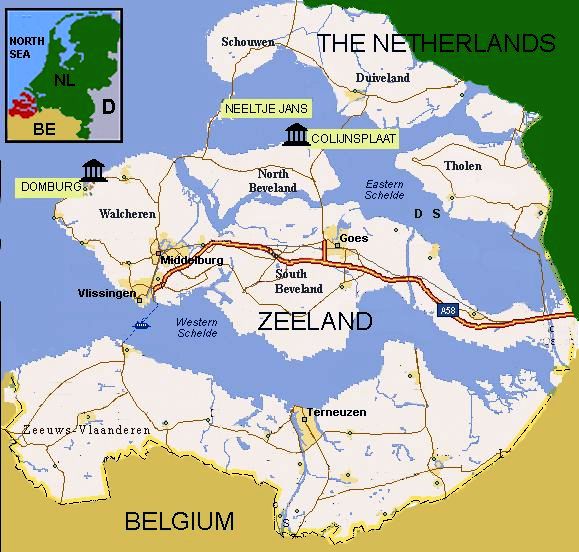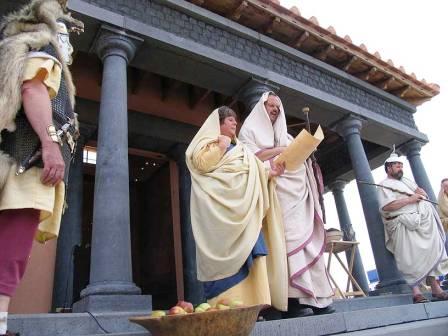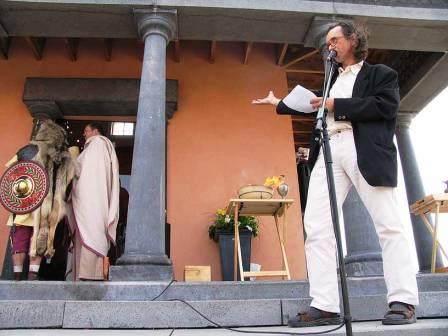 Zeeland map Ceremonial opening Colijnsplaat My CD presentation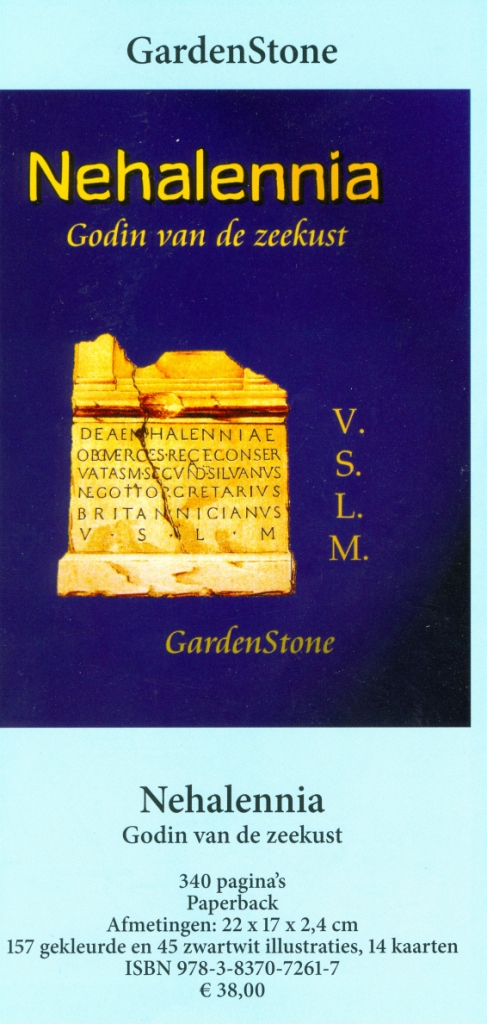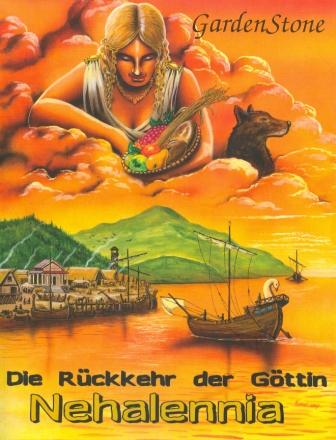 Recently the Dutch-German author Gardenstone wrote
a book based on the facts about the Nehalennia cult.
It is available in Dutch and German : http://www.hg-shop.eu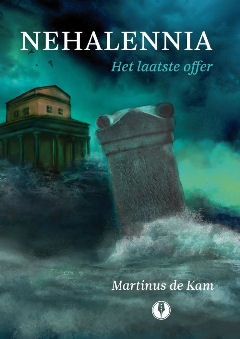 A nice story about a family living near a Nehalennia temple in the third century.
http://www.martinusdekam.nl/jeugdboeken/nehalennia/


Info Nehalennia Suite Nederlands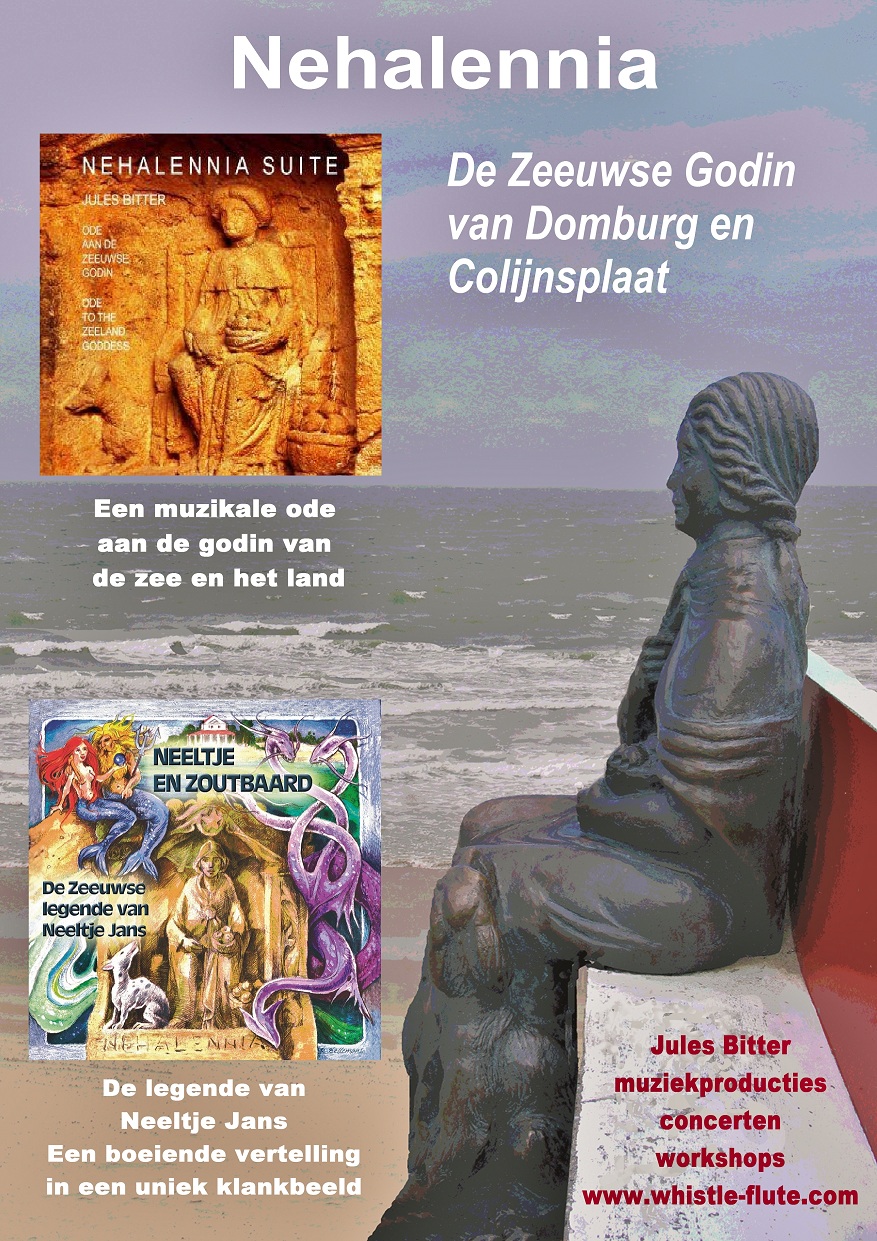 All rights reserved - Jules Bitter - (c) 2010