Info PDF


This Album is a great help and music tool for instrumentalists, vocalists, music teachers, healers etc.

The first 12 tracks/mp3 have a duration of 20 seconds and are a tuning tool : drones / guitar / flute :

1 C - 2 C#/Db - 3 D - 4 D#/Eb - 5 E - 6 F - 7 F#/Gb - 8 G - 9 G#/Ab - 10 A - 11 A#/Bb - 12 B
click this link to hear a demo

The next 36 tracks/mp3 = 3 x the 12 tone chromatic scale and have a duration of 8 minutes each.

Every one of the 12 tones of the chromatic scale is represented by 3 tracks/mp3 :
1 the 8 minute drone of the specific tone :

click this link to hear a demo


2 the same 8 minute drone with relaxing forest sounds : a streamlet & singing birds :

click this link to hear a demo

3 the same 8 minute drone with ocean sounds : softly breaking waves and seaguls :

click this link to hear a demo




Buy/download this album or single tracks/mp3 at http://cdbaby.com/cd/julesbitter6


News February 2013

Another Whistle Basics Workshop : May 25

Een Whistle Basics Workshop op 25 Mei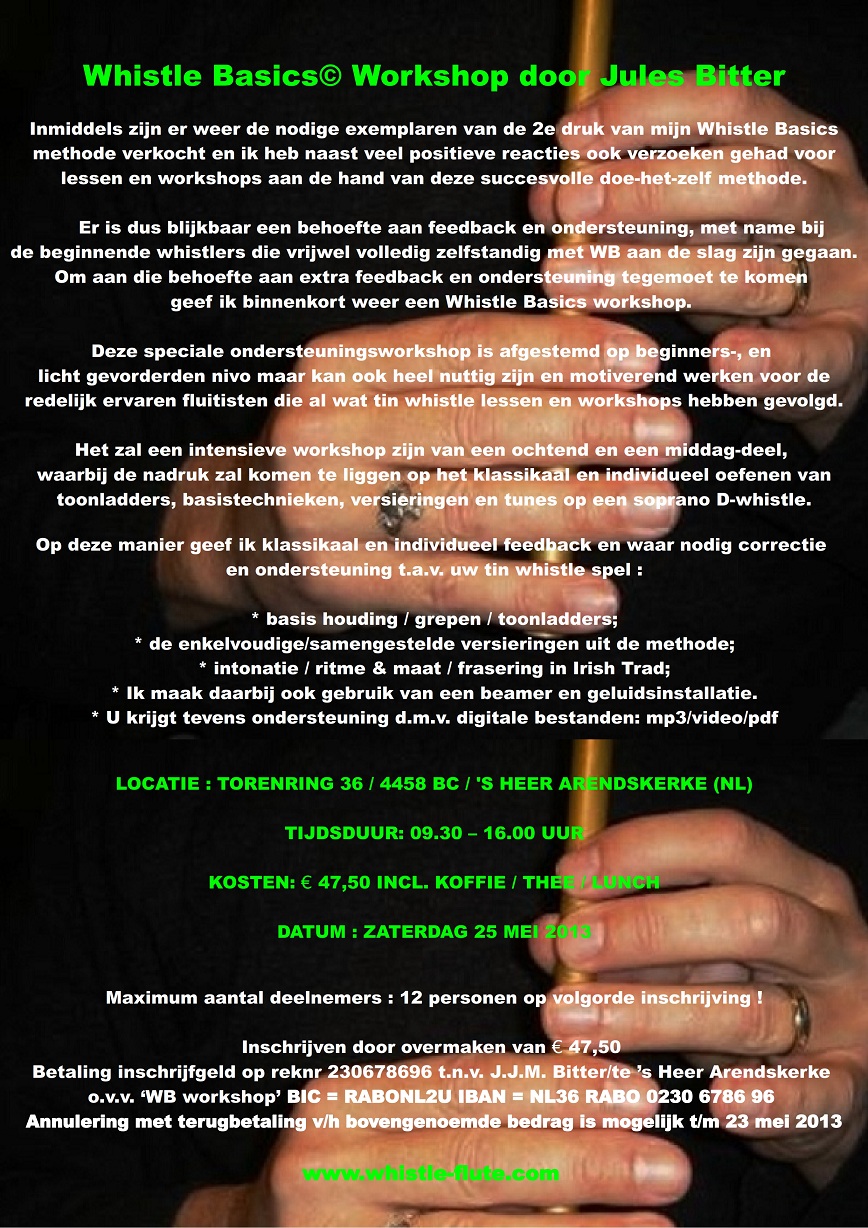 News December 2012
News June 2012

Watch this You Tube video with demo-mp3's from my latest Cd-project: The Ocean of Love..
The result of a few nice recordingsessions with 2 soulmates: Ireen Brakman and Nityia Suryia.





News december 2011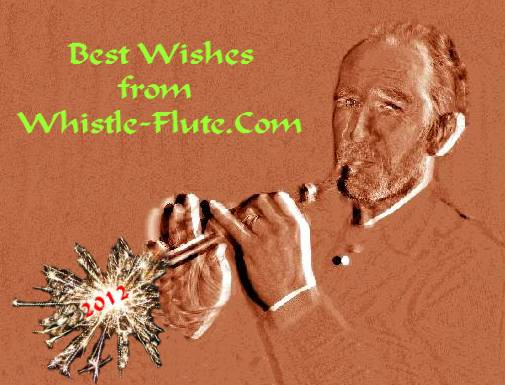 News July 2011

I will do 6 workshops tin whistle in Belgium starting in October: click link for info.
http://www.dakhuus.org/content/hobby/MuziekenZang.php


News November & December 2010

Pffff... winter and time to relax and contemplate on a busy year..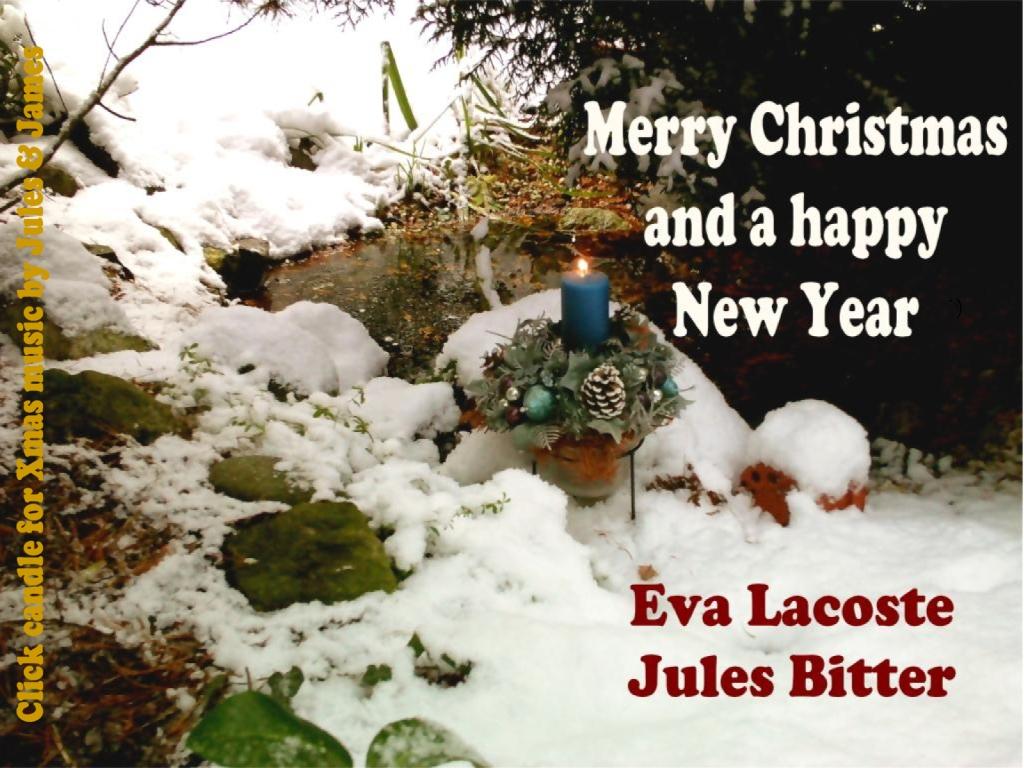 News October 2010

Another Whistle Basics Workshop for Dutch and Flemish whistlers:

20 - 11- 2010 / 0930 - 1600 / 's Heer Arendskerke (NL)

Click link for PDF with info in Dutch:

WB Workshop

News September 2010

New CD in jewel case: can be ordered now!

Mp3 download possible too.

Info & demo-tracks: click photo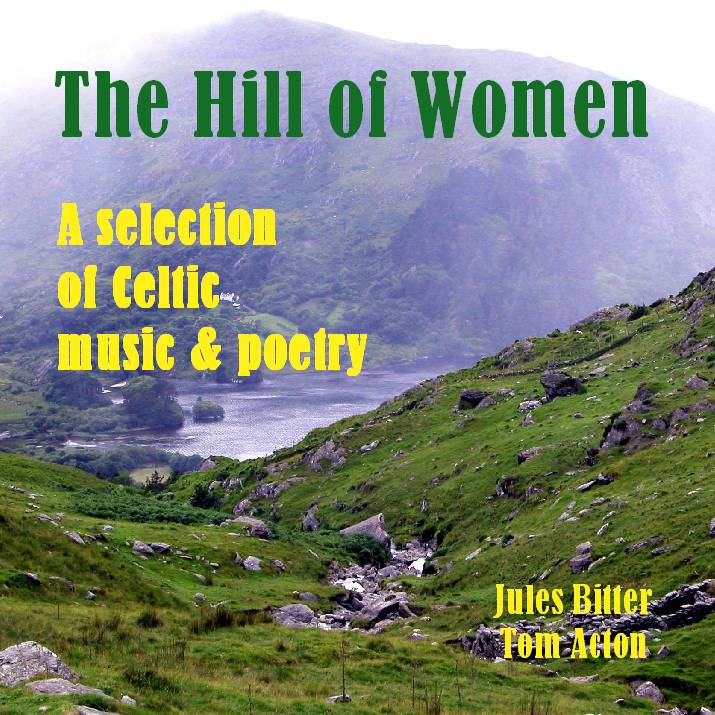 News May 2010

NEW!
A complete downloadable edition of my successful Whistle Basics method at www.tradebit.com

€ 19,- = US $ 22,- !!

* 3 Files : 1) 30 PDFs = the 116 page full color WB Book 2) 70 Videos 3) 99 MP3s


* Fast : Don't wait for the postman : click the tradebit-logo and start downloading these files !







News March 2010

Here is a few impressions from my two whistle workshops at Drachten: www.meldij.nl
The 50 participants experienced the joys and the difficulties of learning to play this underestimated instrument...
As you can see I use videos from my Whistle Basics method to play along with and immitate my playing.
If you like to follow or organize a whistle- or flute workshop yourself, please contact me.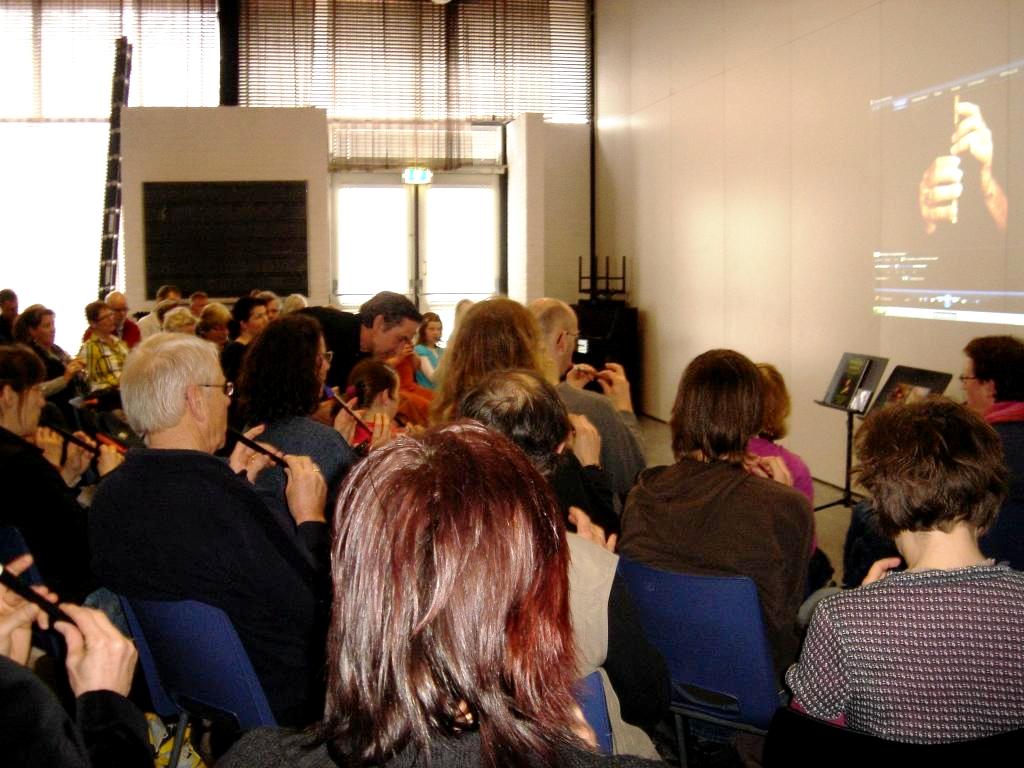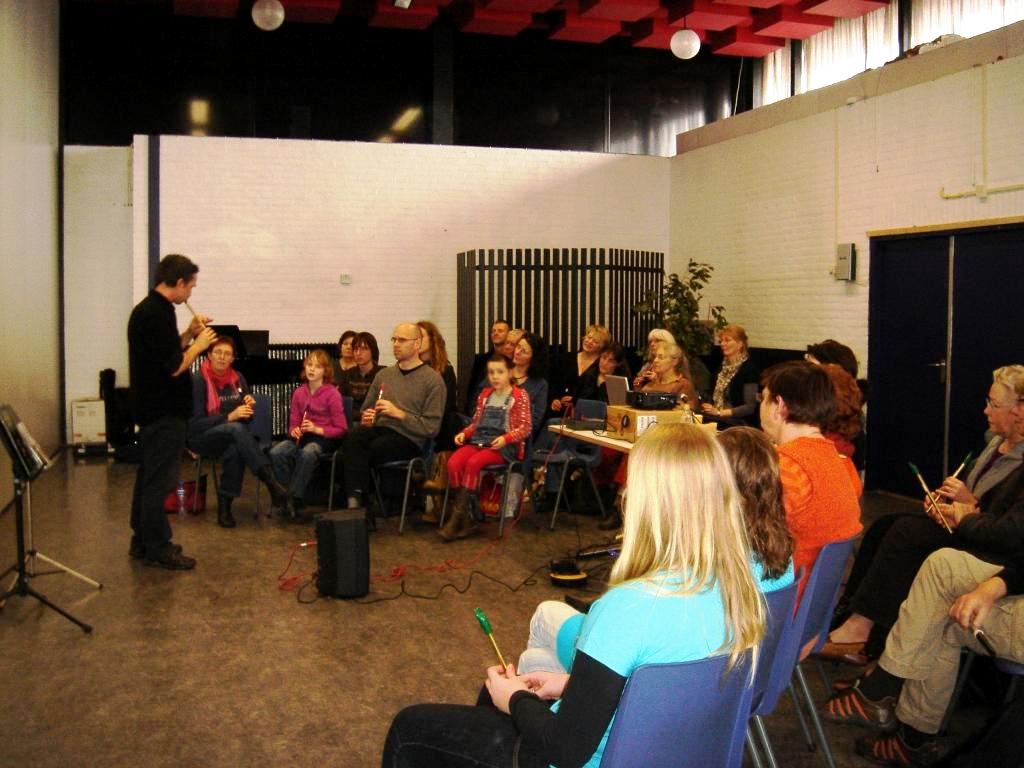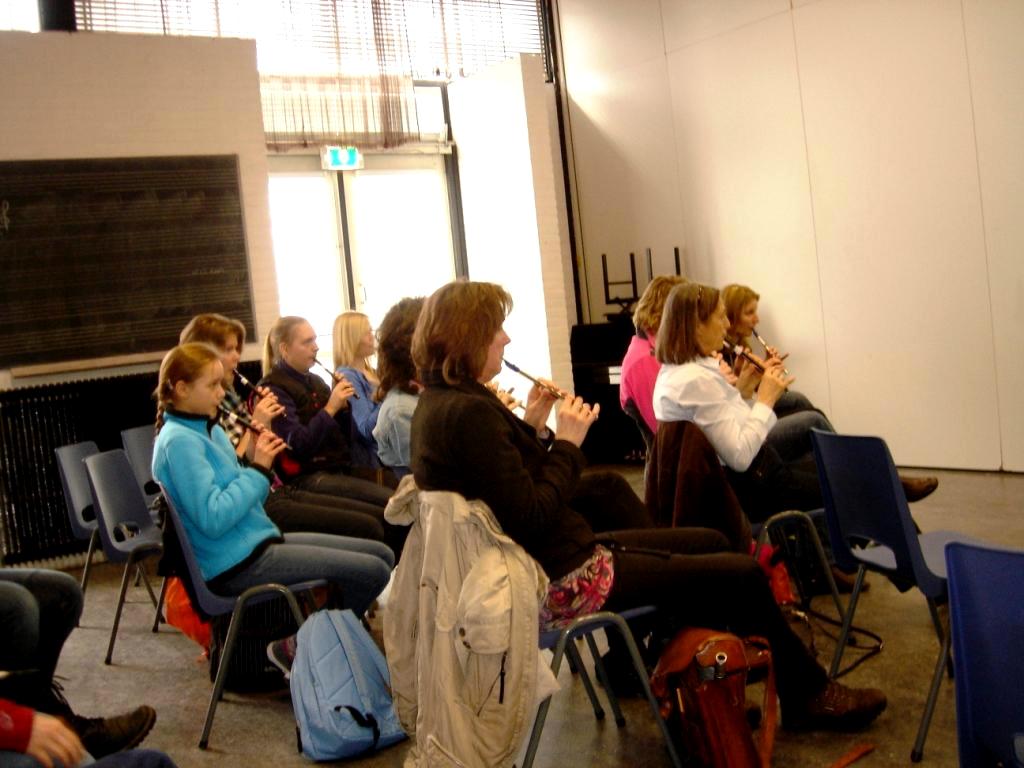 My Whistle Basics method is available at www.hobgoblin.com





March 20 I will do two workshops in Drachten (NL): beginners & advanced.

Click the photo if you want to know more and participate.

Sorry, we've reached the limit : 45 participants! (14-03-2010)

Don't worry, there will be more workshops.

If you want to organize one, please contact me.
Another fantastic Whistle Basics review!

This one is published in a Dutch Magazine : New Folk Sounds.
Written in Dutch by Ron Janssen .... just click the photo.

Scroll down for English reviews.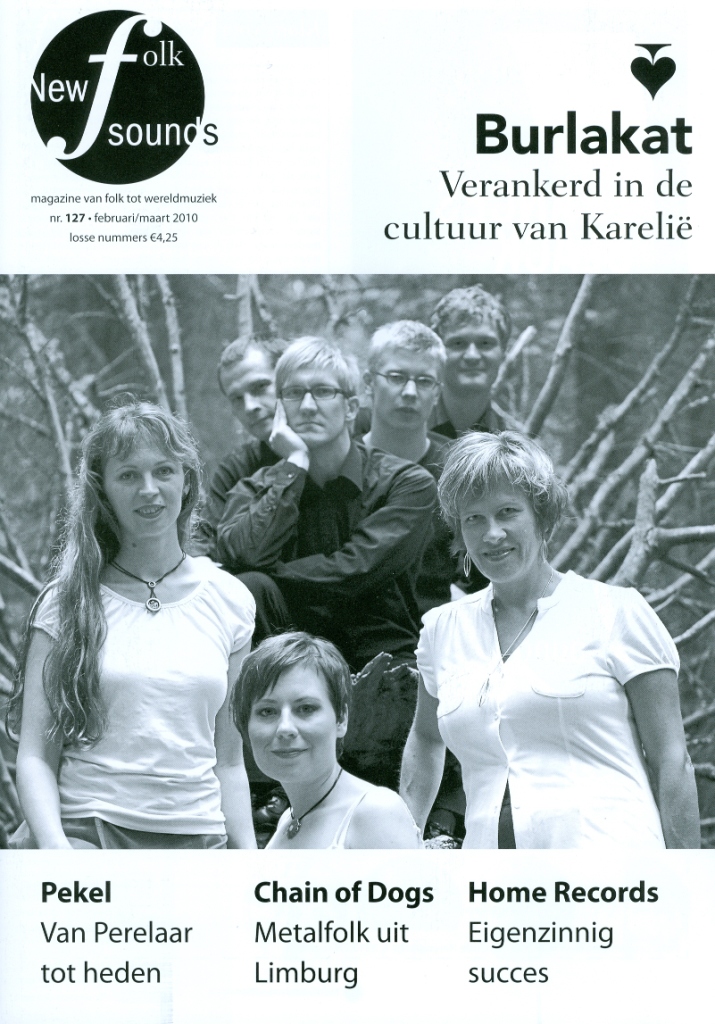 News January 2010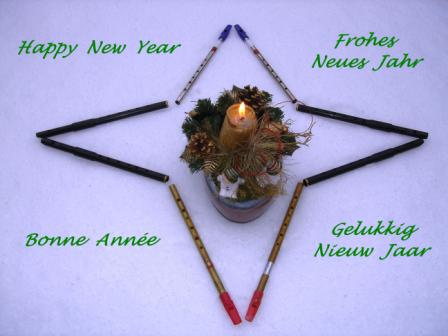 News December 2009
My Whistle Basics tinwhistle method has been reviewed in two magazines.

Irish Music Magazine :
"This is leading Edge" (S�an Laffey) :

REVIEW

Folk World Magazine :
"This beautifully illustrated tutorial is more than just a start."('Walkin T') :

REVIEW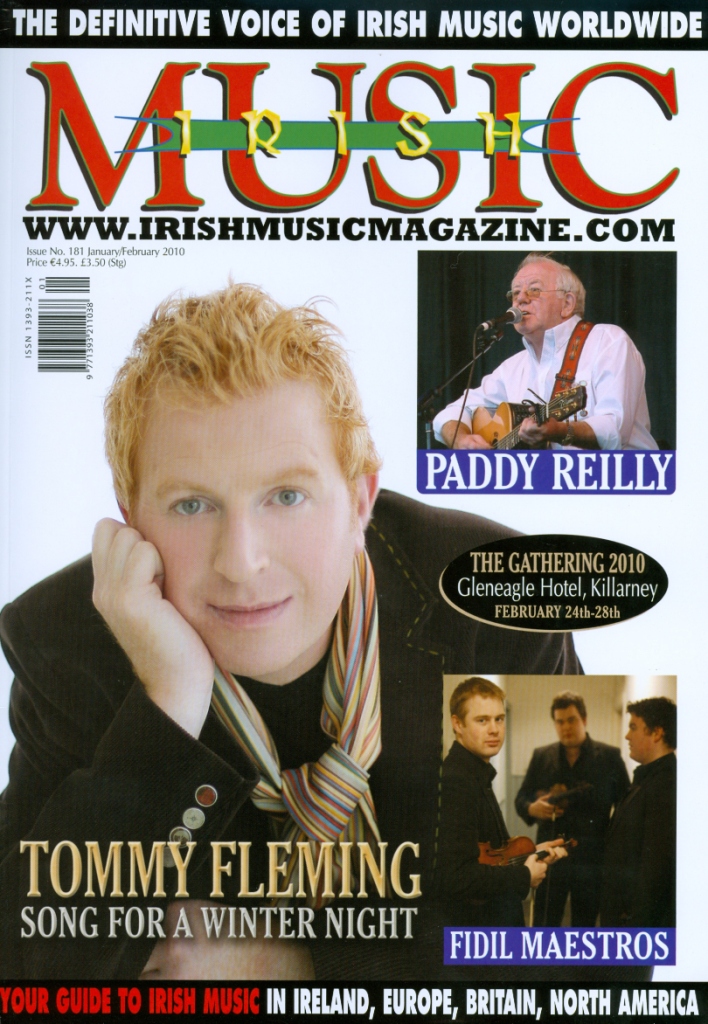 News November 2009

I am promoting my English edition of Whistle basics.


Whistle Basics will be reviewed two times next month.

News October 2009



I have been recording for the CD "The Hill of Women" and for "Monthly Tune".
Also busy promoting Whistle Basics: in december there will be reviews in some leading Folk Magazines:
Irish Music Magazine / Folk World / New Folksounds Magazine
News September 2009
The English Edition of Whistle Basics is available! See Menu 'Shop' for info, preview and orders.
News August 2009
The Whistle Basics books and CDs are produced and will be available in september.
From now on I will work on the flute-part of this website.
News June/July 2009
The English edition of Whistle Basics is ready and will be available in the first week of september 2009.

Also a second and revised Dutch edition can be ordered then.

Read more about this complete audio-visual whistle method at : Shop / CDR & Book Whistle Basics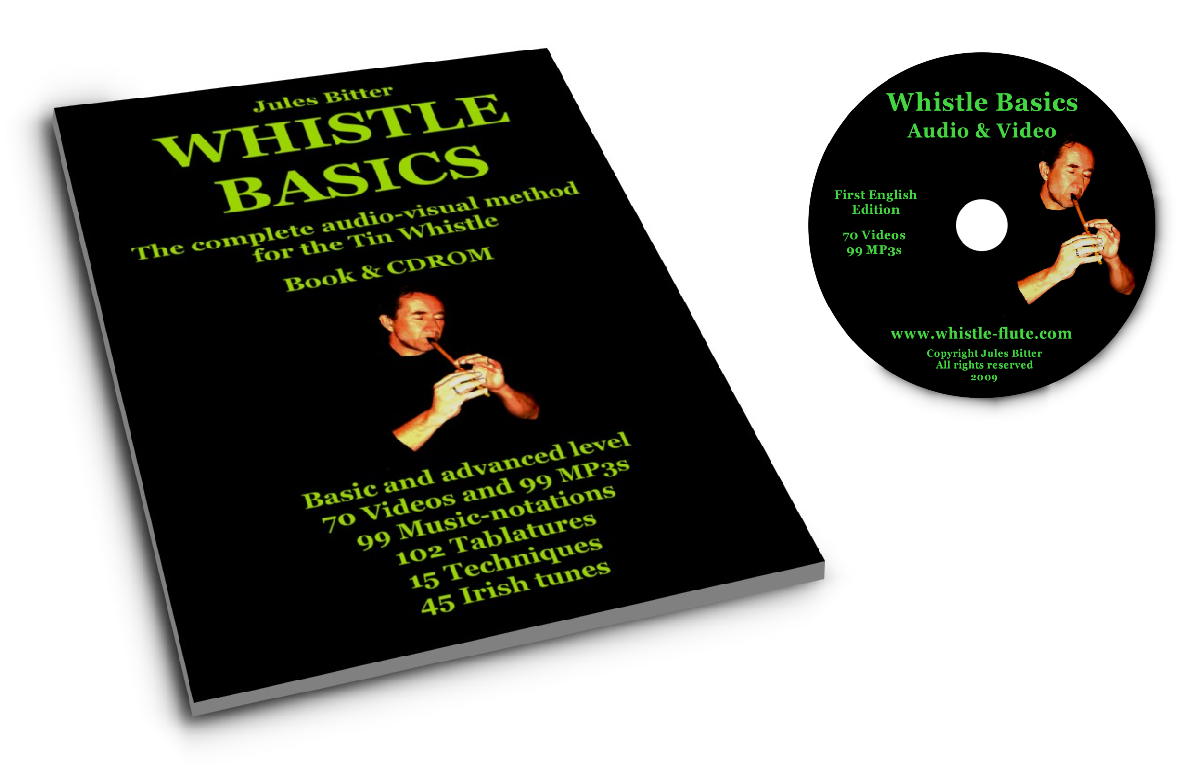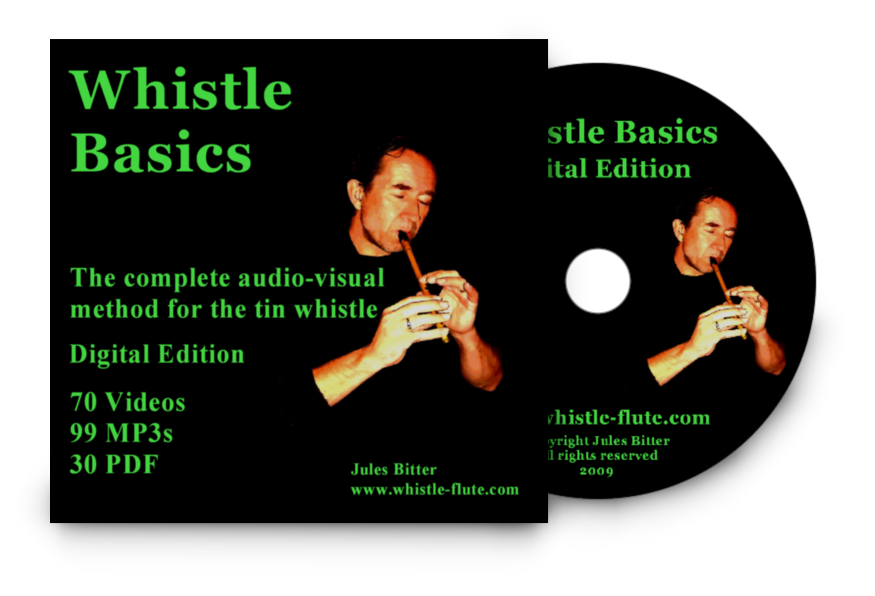 Whistle Basics : WB book + CD "Audio & Video" The Digital Edition

News May 2009
The pre-master of 'The Hill of Women' sounds great already : Menu/Shop/CD The Hill of Women
It will only be better when we finish the mixing and mastering and add some tunes with Dave Munnelly...
In the mean time I will work on the English edition of my Whistle Basics method.
My brother Rob and his wife, the Irish-American writer Sherry Marie Gallagher, are translating the Dutch WB edition.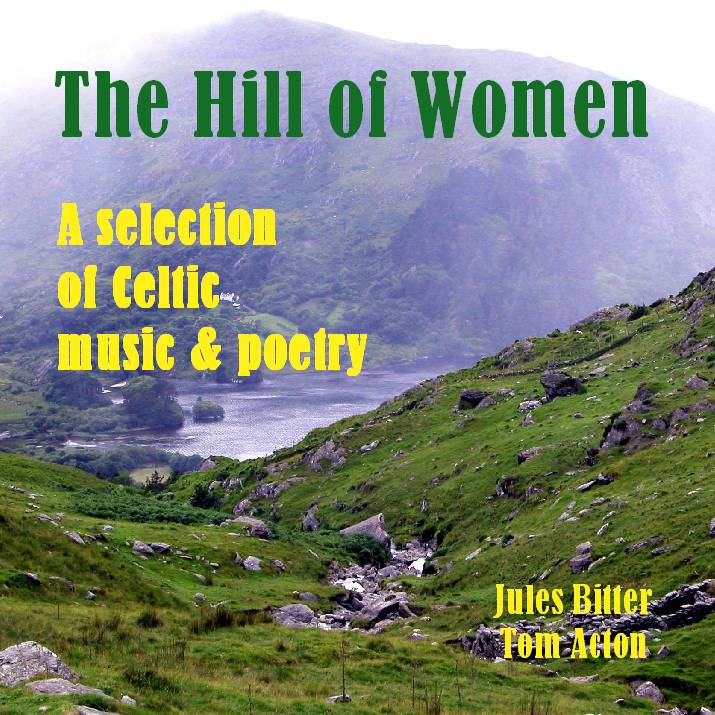 News April 2009

I've begun to mix and master some of the recordings of a new CD project: The Hill of Women.
This will contain a fine selection of Irish poetry and traditional music.

Dubliner Tom Acton is a gifted writer of plays, poems and songs. On this CD, he'll read a selection of his own poems, those of W.B.Yeats and include an anonimous but famous old Irish poem: The Old Woman of Beara.

These poems are in combination with traditional tunes and some of my own compositions on flute and whistle.

Guest players are : David Munnelly (button accordeon), Philip Masure (guitar), Rob Bitter (keyboard) and Zara Roberts (harp).

If interested, read more and listen to some of the demo-MP3's : Shop/CD The Hill of Women
The CD will be available in 2010.
News November 2008

This month I published and released the Dutch edition of Whistle Basics, a complete tutorial for the Irish Whistle.

This audio-visual method consists of a hardcover book (full colour/114 pages) + CDR (70 videos/99 Mp3s).

This method is the very first whistle tutorial in the Dutch language.

I presented it at the Celtic Festival Rilland.

After this presentation there was a session with befriended special guests Helen Flaherty, Dave Munnelly and Philip Masure. (photo)

The English Whistle Basics edition will be ready in September 2009 : please visit Shop/CDR & Book Whistle Basics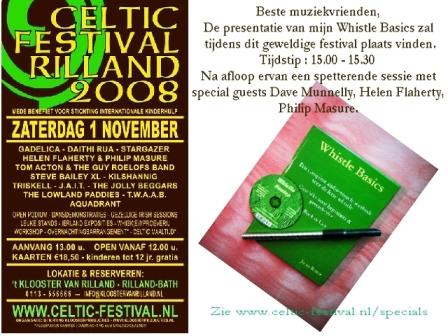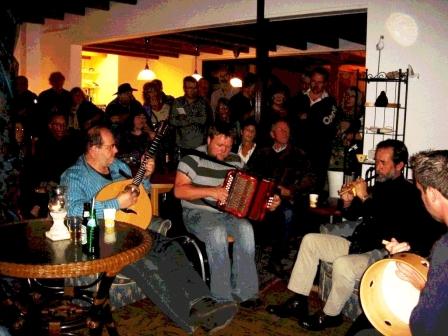 Poster Festival Invitation to WB presentation Session after Dutch WB presentation with :
Philip Masure David Munnelly Myself Jef vd Broeck
News October 2008

I made a start to work on this website, much later than I had planned because I gave priority to create and publish an English edition of Whistle Basics and release a new edition of The Irish Beat Conductor.